Wembley Golf Course
Around the globe, Lexus has had a long association with golf, and it's no different here at Lexus of Perth.
At Lexus of Perth, we love golf! Many of our owners, their families, friends, and business associates love it, key members of our staff enjoy it, as do their partners. We see golf as a good use of life.
In keeping with this, we're proud to be part of a landmark partnership with Wembley Golf Course. More than a golf course, Wembley is an award-winning family entertainment centre featuring the largest driving range in the Southern Hemisphere, and the very popular miniature golf course, both perfect for anyone feeling like a short break, perhaps before stopping for some refreshments overlooking the picturesque grounds of this stunning facility.
Through our involvement, we want to add to the fun. Keep an eye on the Lexus of Perth and Wembley Golf Course Facebook pages for details on your opportunities to win – perhaps a special Lexus gift hamper, a Lexus Chauffeur Drive experience or a Lexus for a weekend will be yours soon.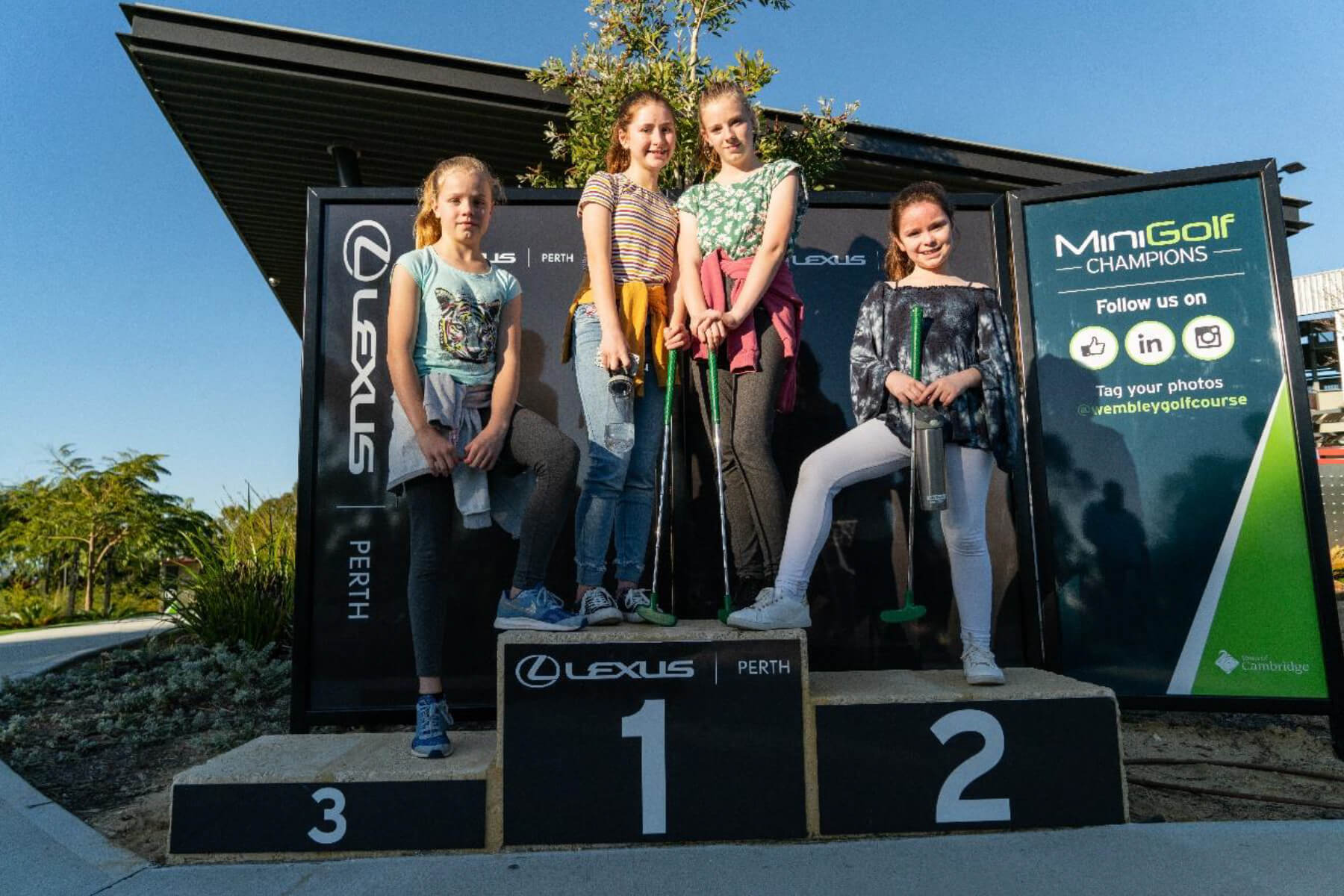 We encourage you to visit the Course and get to know us even better. At selected times during the year, you'll see a range of our vehicles at the golf course. A sign near the cars will let you know that one of our Sales Executives is at Wembley Golf Course – they'll be practising their putting, or improving their swing. We'd love you to say hello.