AUSTRALIA'S LEADING ENTREPRENEUR MARK BOURIS JOINS LEXUS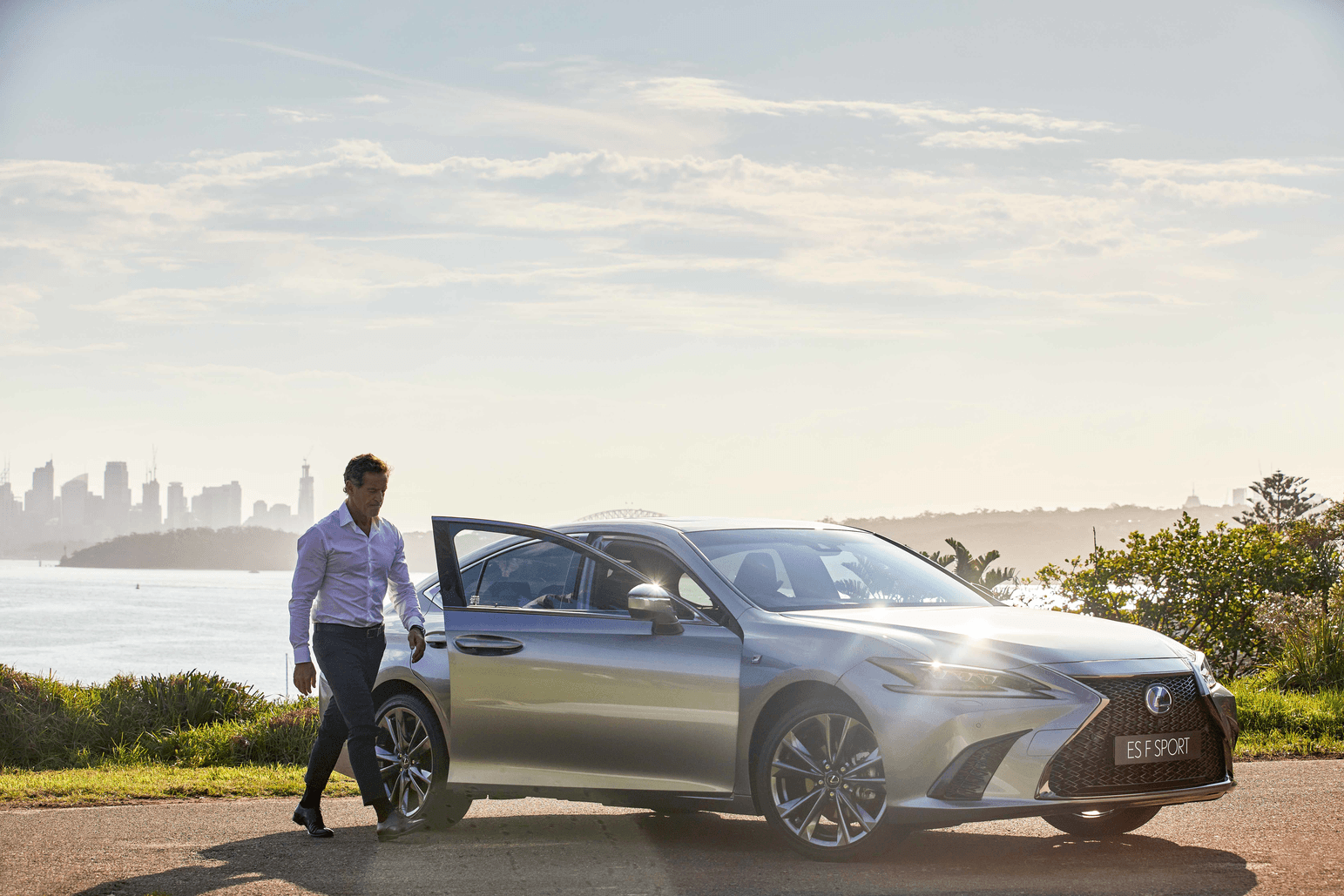 Lexus Australia has announced renowned entrepreneur and businessman, Mark Bouris, as the newest member of its brand ambassador cohort, who will launch the new Lexus ES F Sport campaign.

As one of Australia's leading entrepreneurs, Mark is the epitome of someone who has taken control of his journey - a characteristic that aligns with both the outlook of Lexus ES F Sport customers and the Lexus philosophy.

"Partnering with achievers like Mark is a special opportunity to combine our approach to business - one entrenched in taking care of customers like they are guests in our home - with the honed skills of a remarkable philanthropic business mind," said Lexus Australia Chief Executive Scott Thompson.

"Now more than ever we need to support emerging talent and the creative minds of those who are working on initiatives to take control of their journey and improve the lives of those around them. Mark's philanthropic work and the Lexus desire to support emerging talent will form a purposeful collaboration."
As one of Australia's most prolific and recognisable entrepreneurs, Mark learnt the value of hard work from a young age and has earned his status among the upper echelon of business professionals.

"It's one of life's great rewards to collaborate with global brands who drive innovation - especially in areas of safety, comfort, style and performance," said Mark Bouris.

"For Lexus to collaborate with my Mentored programme that helps entrepreneurs achieve their goals and excel on their journey is very special indeed."

The ES F Sport has been engineered to take performance to a sophisticated new level via its boldly styled exterior, advanced safety technology and heightened dynamic capability brought forth through its Adaptive Variable Suspension tuning and Drive Mode Select.
Mark is now using what he's learnt on his journey to help others take control of theirs through his Mentored programme.

To mark the launch of the partnership, Lexus and Mark have developed an annual grant for up-and-coming entrepreneurs that seeks to nurture intrepid businesspeople exhibiting the same drive and tenacity shared by Lexus and Bouris. More programme details will be released in the coming months.